On Novgor everybody works in the Cendrars-Mines. One day, the company organizes a raffle. The five lucky ones will be able to leave the dark dust of Novgor for a golden planet: Eldorado. Guillaume realizes Chloé could win and leave without him.
Festivals
Nuit du court-métrage Fribourg, 25.10.13, opening film
Festival du film étudiant Québec, 2014
Aesthetica Short Film Festival 2014, York, UK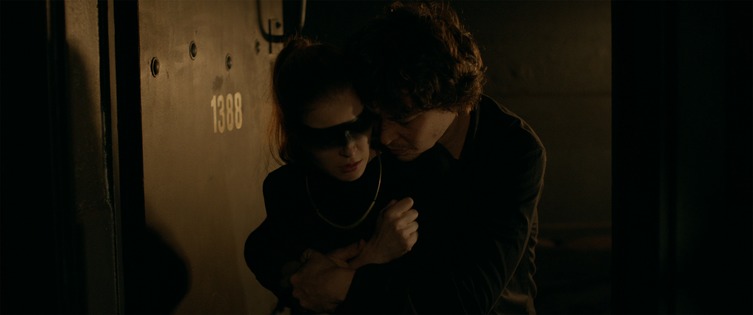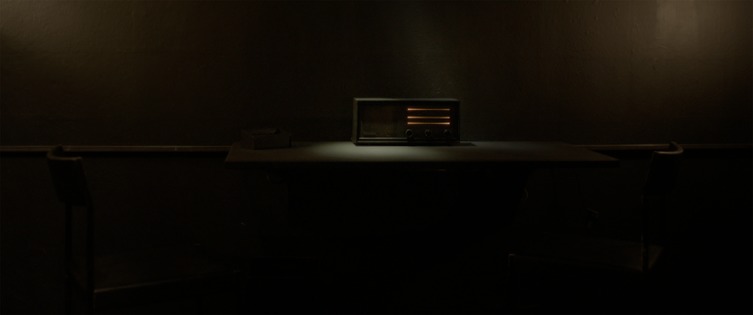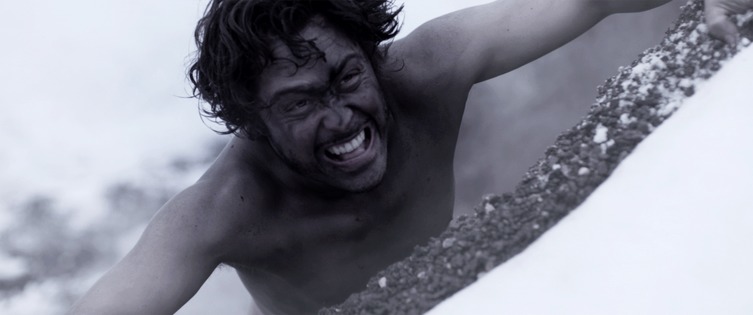 Statement
The movie tells this uncontrollable and human urge to escape. Its hope for an elsewhere, a better world, a new reality. I wanted to show how a relationship, no matter how strong the feelings are, can be destroyed by this fundamental desire to escape and the dilemma which can come up in the soul of the one who is torn between love and need to escape.
Technical informations
Genre: Drama
Year of production: 2013
Color
Length: 11 min 50
Shooting format: ARRI Alexa
Aspect ratio: 2.35:1 (16:9 Letterbox)
Sound: Dolby 5.1 / Stereo
Screening Format: DCP / HDCam / Blu Ray
Language: French
Subtitles: English, German, Italian
Cast
GUILLAUME Guillaume Prin
CHLOÉ Lisa Brühlmann
MAX Raphaël Tschudi
THIERRY Sami Khadraoui
SPEAKER Gilles Tschudi
NINA Penny O'Delwill
Crew
Screenplay and Direction Wendy Pillonel
Cinematography by Tom Keller
Set Design Felicitas Dagostin
Assistant Director Ari Zehnder
Second Assistants Director Scherwin Amini, Dario Brander
Location Manager Pascal Reinmann
Script/Continuity Isil, Demircan, Annie Gisler
First assistant camera Stefan Künzler, Meret Madörin
Second assistant camera Ilir Hasanaj
Chef electrician Roman Brändli
Electricians Thomas Eggel, Karin Rindlisbacher, Ramon Königshausen, Patrick Balmer
Grip Nik Delley
Sound Benoit Barraud, Ivo Schläpfer
Production Design Julian Underwood, Helen Schläpfer, Claudia Marolf, Nicole Frei, Emmanuel Röthlisberger, Sabine Hirsig
Costumes Irene Schweizer
Gold dress Noemi Dora
Make up Chris Riedi, Aya Saito
Catering Perrine Necker, Nicolas Necker, Ines Vounatsos, Guy Pillonel
Runner Julie Pillonel
Location scouting Juliette Pillonel
Editor Cyrill Oberholzer
Colorgrading Ellen Pony Wild
Special Effects Tom Keller
Sounddesign Benoit Barraud
Sound Mixer Gregg Skerman
Music Gregg Skerman
© ZHdK Bachelor of Arts in Film 2013